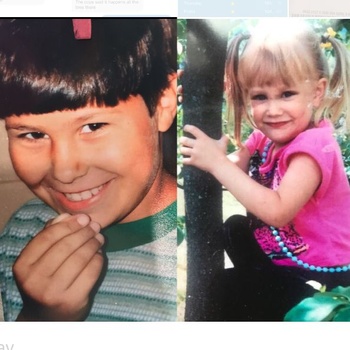 This love story began a long time ago when Jared and Kristen first crossed paths at Cherry Hill Pediatrics. Kristen was sliding down the slide when Jared came over to share his lollipop. That would be the last time they'd see each other until...

A few years later, as fate would have it, Jared happened to attend synagogue which by the way was where Kristen attended day care. What are the chances that the only Catholic girl to attend a Jewish day care was Kristen?

As time went by, fate would have it again that Morgan, a close friend of Kristen's would attend the same college as Jared. It was at Arcadia where Jared met Morgan and where they became such good friends. And it was there, at college, when Kristen was visiting Morgan that her and Jared's paths would cross again. Though the seeds were sown at Cherry Hill Pediatrics it was here where destiny would take over that would inevitably lead to the beginning of this love story!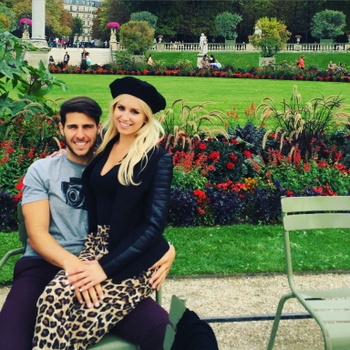 Over the years their relationship grew through adventures and romance. While falling in love, Kristen and Jared also fell in love with traveling. From Belmar NJ to Bangkok Thailand, the couple has developed a wanderlust that can't be cured. They are looking forward to exploring the rest of the world after their wedding.

Belmar, NJ is a where the couple spent majority of their summers. This will always be the place where the couple learned to throw napkins in the air and order mini ice cream cones.

New York, NY is where the couple currently resides. Together, they have been able to explore one of the world's greatest cities. From endless food options to under ground night life, they were always surrounded by their closest friends.

Italy was where the couples romance grew stronger. With their closest friends and family be their side this is where their love affair of world travel started

Paris is where Jared realized Kristen was the one. In the city of love ideas of a proposal began.

Thailand is where the couple spent their "engagement moon". While in Thailand the couple was able to dive directly into the culture and religion. This is also where their love for animals grew stronger.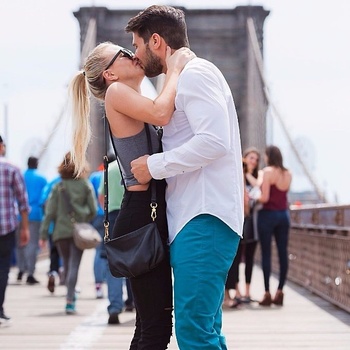 It could not have been a more beautiful day on May 14, 2016. The sun was shining, the air was crisp, and it was one day after Jared's birthday. Jared did an amazing job of keeping this special day a secret from Kristen. (Which if you know Kristen, this is nearly impossible)! He decided to tell Kristen that he wanted to take a walk on the Brooklyn Bridge with their closest friends and grab some pizza at the infamous Atrium on the other end. It was on the Brooklyn Bridge where Jared dropped down to one knee and asked Kristen "Will you marry me?". Kristen was speechless, tears streaming down her face. She could not have been more happy. Jackie, Kristen's boss, was hiding a few feet away snapping candid photos. Together, they walked back to their apartment where their friends and family had been waiting to celebrate the beautiful couple's engagement.